When I was 11, my Tito and Tita in the US invited me to visit them in the US.
They bought me this wand from a mall in Florida. I was very much into Nancy Drew at the time so I knew the wand they bought me was just a glass stick with some glitter and glow-in-the-dark moon and star sequins inside. But, at 11, to me, that wand was magical. It was beautiful.
It was glass throughout, no awkward cap at the end, like a test tube but was closed at both ends.
When I saw this in National yesterday, I just had to recreate it.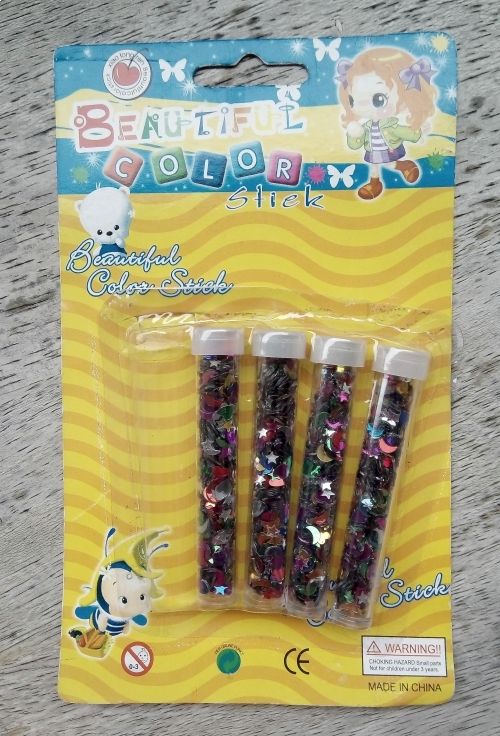 I removed a lot of the sequins in one tube. Added glitter and water. And voila.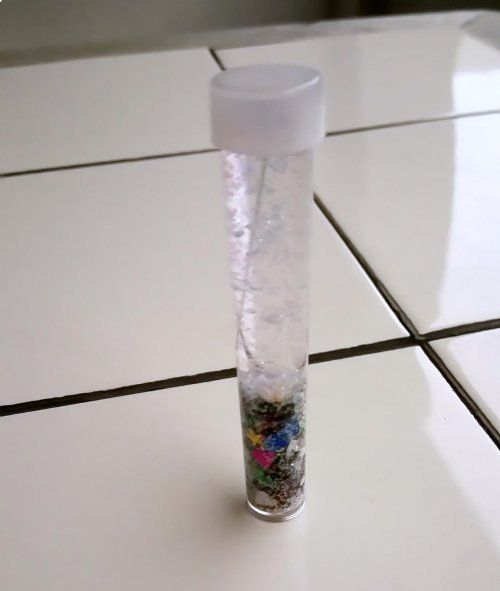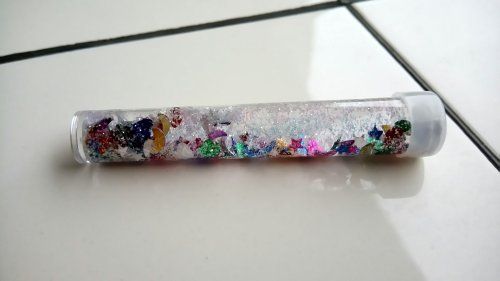 Now I have a new finger-sized wand. Handy for easy and accessible magic.
P.S. I saw on Pinterest that you can also do these easy shake bottles to calm down rowdy kids. Huh. Works with kids AND adults.